Your Go-to Guide for
Canadian English Usage

Editing Canadian English – a style guide, reference manual, judgment-call coach, and much more – is an indispensable online tool for writing and editing in "Canadian." Written by expert editors from across the country, it presents a flexible but systematic approach to creating workable Canadian styles.

Editing Canadian English provides the latest guidance on Canadian English usage: Canadianization, inclusivity, spelling, compounds and hyphens, capitalization, abbreviations, punctuation, measurements, citation, and working with French in an English text.

This third edition features new material and substantial updates, and is fully searchable. It includes a discussion of editors' roles, specialized advice for editorial niches, and guidance on the editor's legal and ethical responsibilities. And, with regular updates, Editing Canadian English will keep expanding to meet users' needs.
SOME COMMON QUESTIONS 

ADDRESSED IN ECE3:
What are the differences between proofreading, copy editing, stylistic editing, and structural editing, and how do I know which role is required?
When is it appropriate to adapt Canadian words that an international audience might stumble over?
What are the biases common in Canada and how do I correct for them?
How do I settle on a Canadian spelling when even our dictionaries can't agree?
What punctuation issues are specific to Canada?
How do I reconcile the metric versus imperial mix that characterizes Canadian usage?
How do I work with French text in English documents?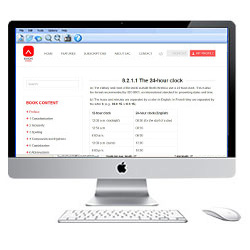 Online Edition
Need instant access to the most up-to-date Canadian style guide, written by experienced Canadian editors? Subscribe to our online edition.